If you have ever wanted to store data temporarily in your Win 32/64, MacOS, Linux 64, Android, IOS 32/64 application created with RAD Studio, Delphi, C++ Builder or FPC, and you at the same time wanted full high speed access to the data as if they were stored in a database table, you have the right solution here.
kbmMemTable™ is the worlds fastest full TDataset compatible in memory table loaded with functionality.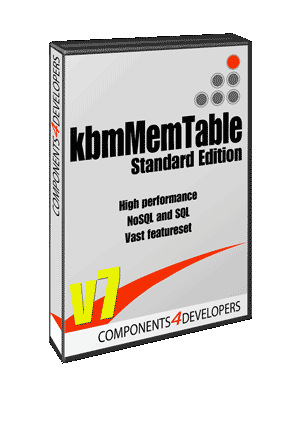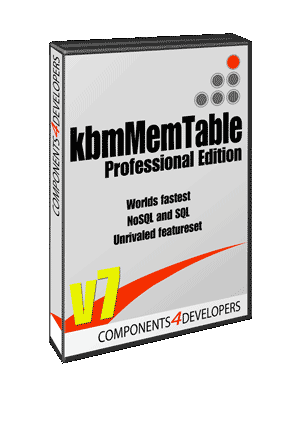 kbmMemTable™ exists in 3 editions

•
CodeGear Edition

Bundled with
kbmMW™ CG Edition

•
Standard Edition

Fast!
Includes source

•
Professional Edition

Peak performance!
Bundled with kbmMW™ Professional and Enterprise Edition.
Includes source.
*) Per named developer. Volume discounts apply